Not to long ago I implemented a sample Single Page Application using Laravel 5 and Vue2 + Vuex + Vue-Router.
Today I decided to make it public and share my experience with others.
The project is basically a simple Running Tracker, where you can add your running entries and see your performance during some period of time.
Main features
Fully separate Backend and Frontend
Authentication based on Laravel Passport
List pages with filters and CRUD editing
Admin panel
Simple widgets
Simple reports
Full Phpunit test coverage
Sample E2E tests using Nightwatch and Cypress
Includes
Other Features
Front page
Authentication (registration, login, logout, throttle)
Users roles: administrator (all access), manager (manage records)
User dashborad with widgets and charts
Entries list with filter by date (list, show, edit, delete, create)
Report page with chart
User profile page
Admin dashboard with widgets
Users admin (list, show, edit, delete, create)
Entries admin (list, show, edit, delete, create)
Global loader for all requests with small delay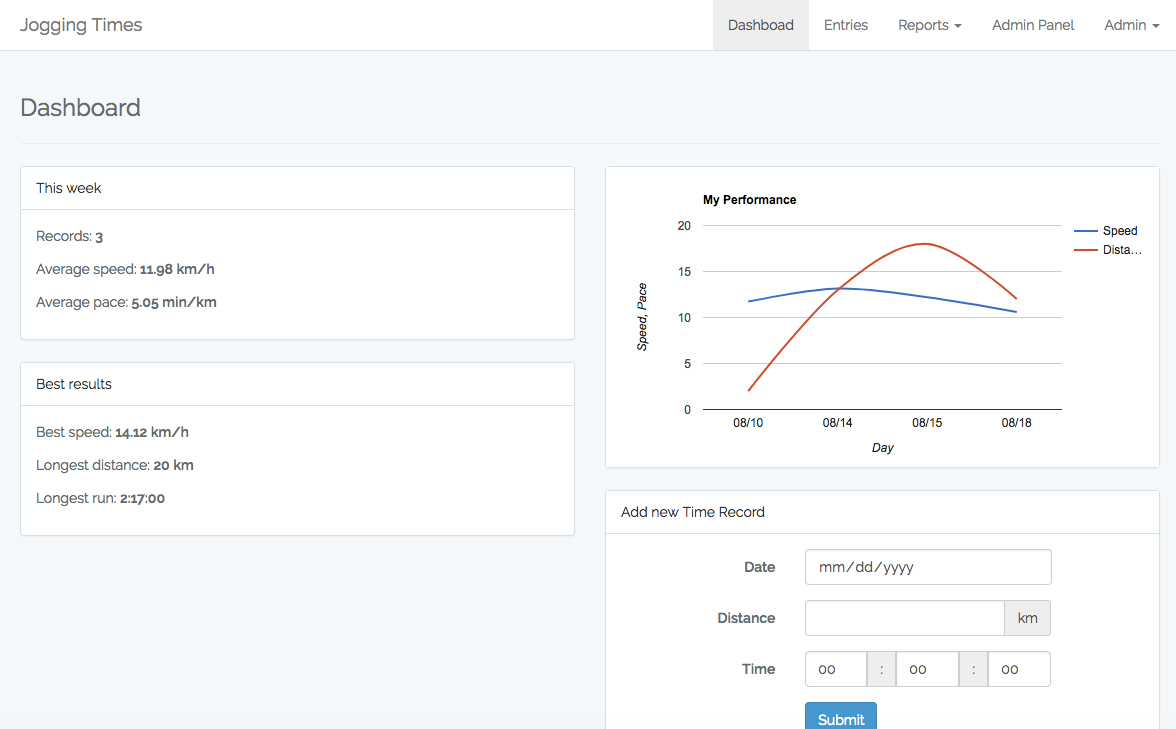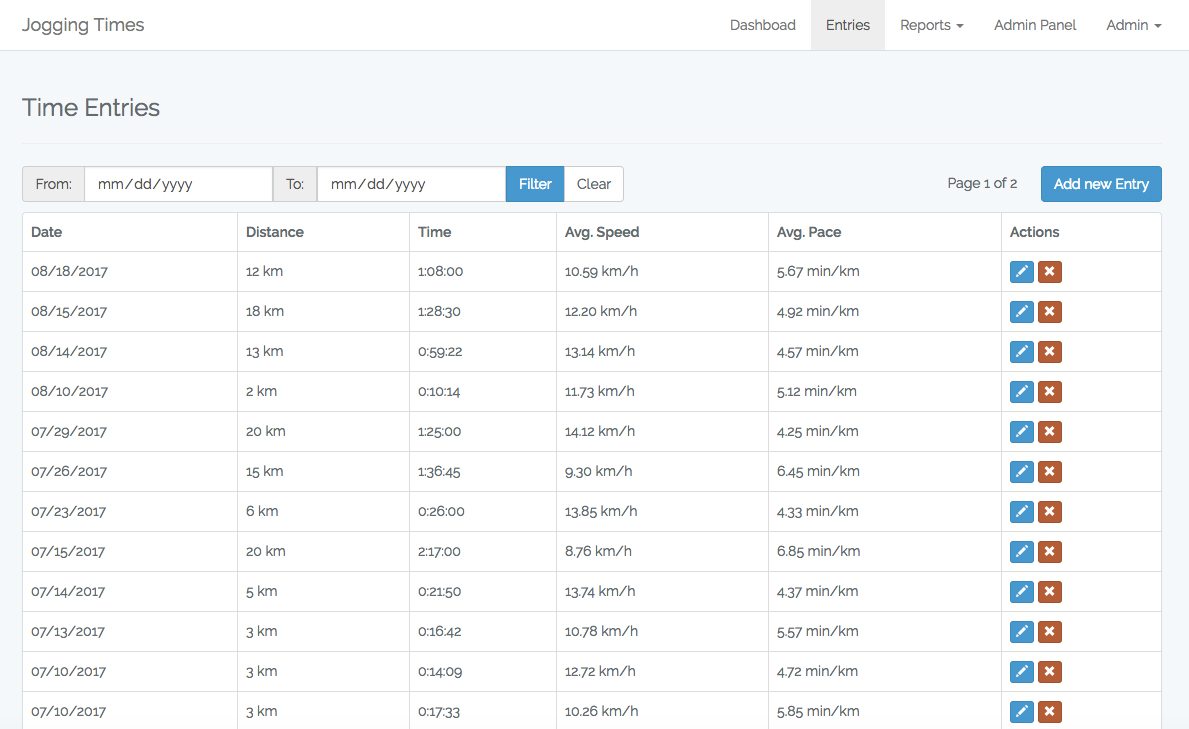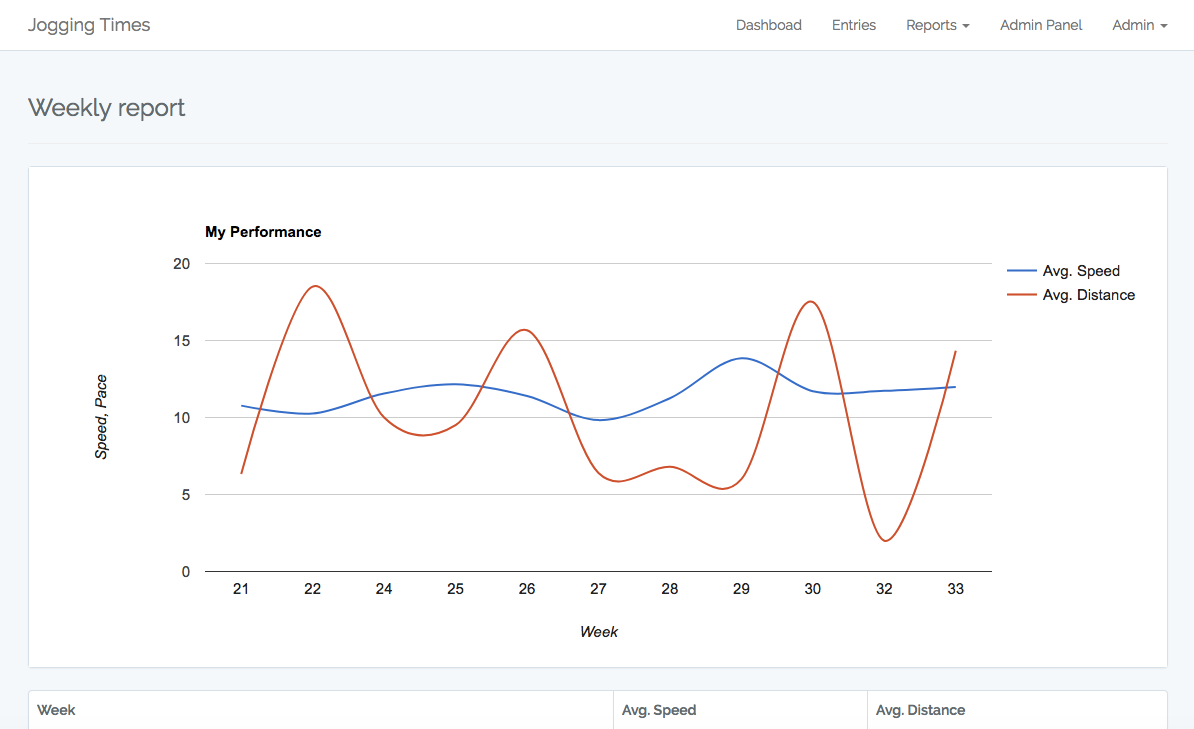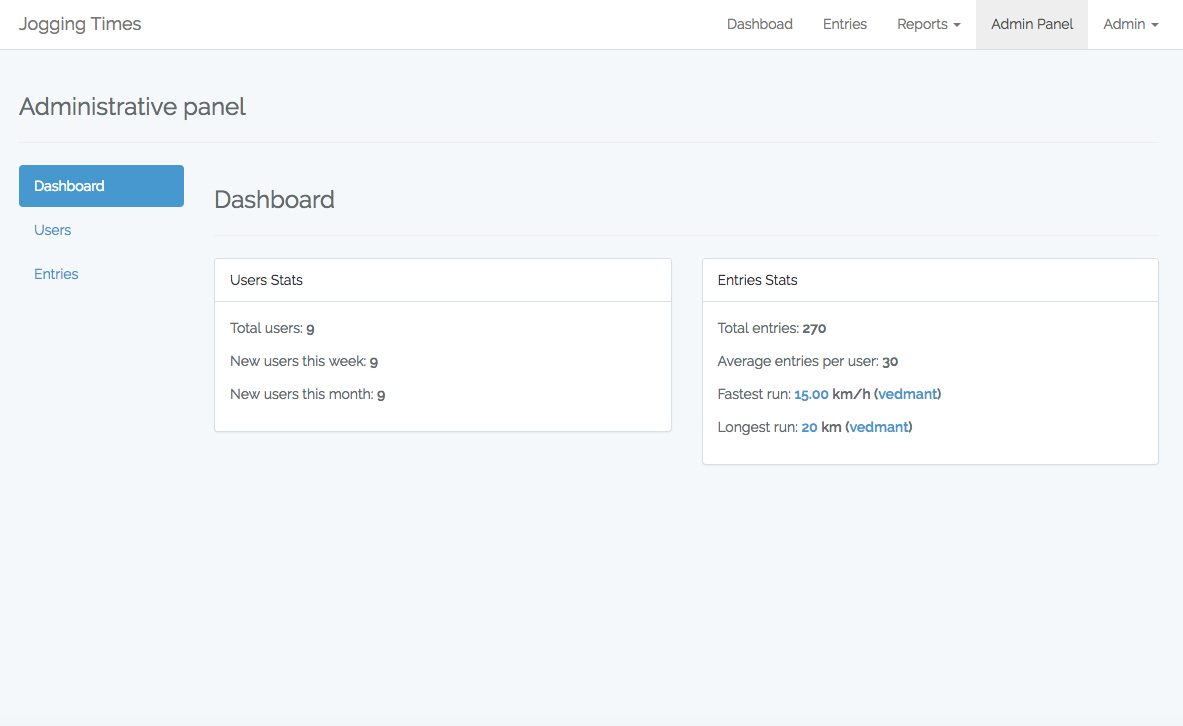 Use login: [email protected] and password: 123456
This project is fully free to use for any purpose and licenced under MIT License.